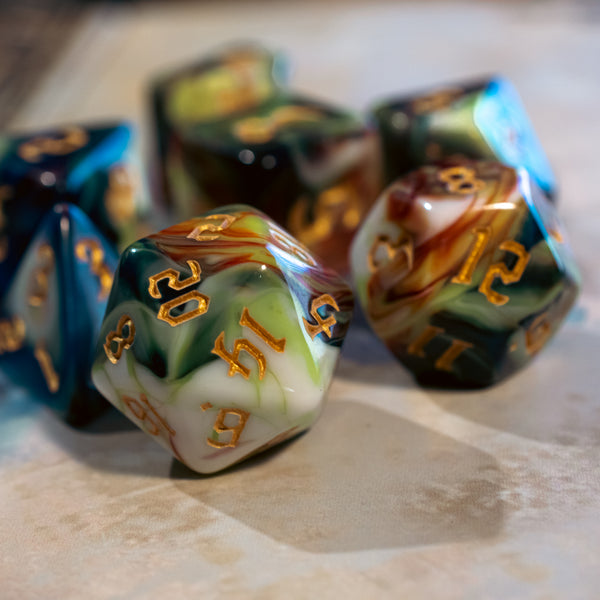 The Details
A crazy combination of blue, green, neon green, red white create this poisoned set of dice, inked in gold numbering.

Perfect for games like the tabletop RPG Dungeons and Dragons, this set contains seven pieces of 16mm dice.
This 7 piece D&D dice set contains 1 of the following:
D4
D6
D8
D10(0-9)
D10(00-90)
D12
D20
Poison is the most adventurious set of colour combintation in dice we've seen.