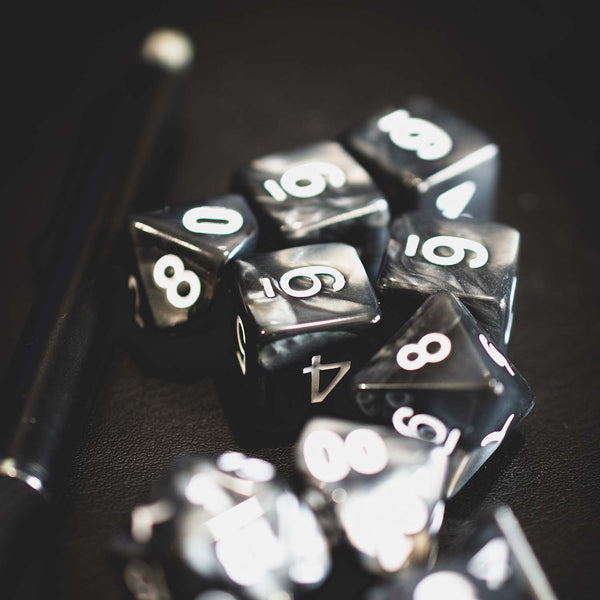 The Details
'Darkness' is a simple yet stunning pearlescent swirled black dice set. It is an easy to read DnD dice set with bold white numbers.

Perfect for games like the tabletop RPG dungeons and dragons, this set contains seven pieces of 16mm dice.
This 11 piece D&D dice set contains the following:
1 x D4
4 x D6
1 x D8
1 x D10(0-9)
1 x D10(00-90)
1 x D12
2 x D20
Made from resin these dice are light so they are ideal for taking to D&D games and other RPG dice games.
'Darkness' is the perfect fit for any DnD dice collection.