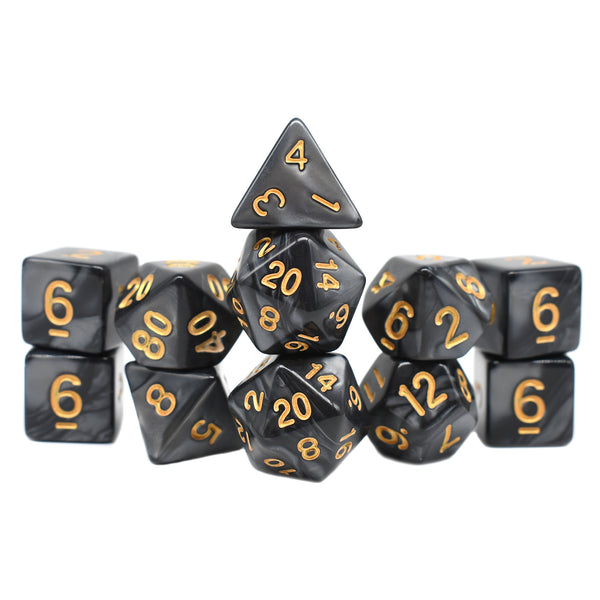 The Details
'Duergar's Hammer' is a stunning pearlescent black blended DnD dice set with stand out golden numbers.

'Duergar's Hammer' is a 11 piece polyhedral dice set.
Each set contains the following:
1 x D4
4 x D6
1 x D8
1 x D10(0-9)
1 x D10(00-90)
1 x D12
2 x D20
This is a 16mm RPG dice set used for table top games like Dungeons and Dragons (D&D).
Our 'Duergar's Hammer' dice set is made from resin making them lightweight and great for taking to Dungeons and Dragons games and other RPG dice games.
'Duergar's Hammer' will suit any RPG dice set collection and is the perfect nerd gift.