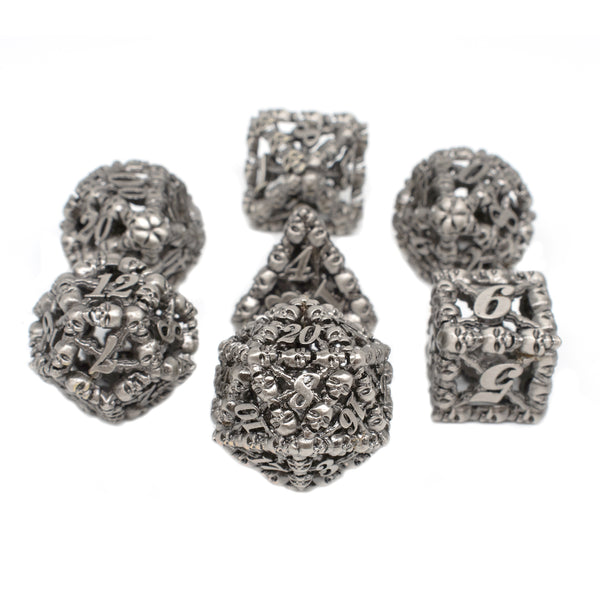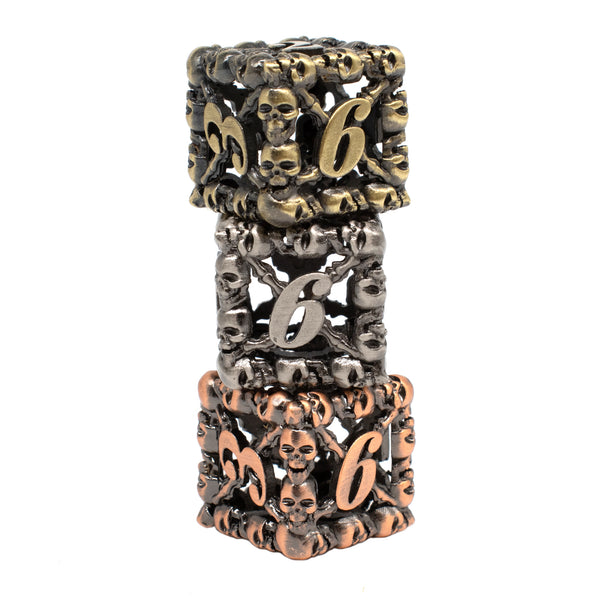 "You're telling me that this copper beast can shoot acid from it's mouth, has claws and teeth that are stronger and sharper than my great sword, and is over 30 feet tall... why are we fighting it again?... gold... yeah fair enough."
---
The Details
This 7 piece D&D dice set contains 1 of the following:

D4
D6
D8
D10(0-9)
D10(00-90)
D12
D20
These beautiful dice sets are made out of metal with a little heft but not enough to completely destroy the table you're rolling them on. We also supply these in a dice tin so you can keep them pristine and untainted from your other dice.