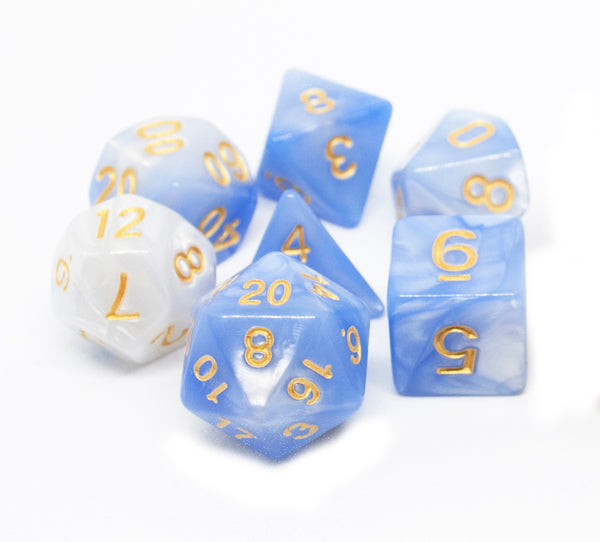 The Details
The 'Channel Divinity' RPG dice set is a perfect marbled combination of white and blue. This dice set features easy to read golden numbers.

Channel Divinity is a 16mm 7 piece polyhedral dice set containing 1 of the following:
D4
D6
D8
D10(0-9)
D10(00-90)
D12
D20
This RPG dice set is lightweight, made from resin it is perfect for transporting to your next Dungeons and Dragons campaign and other tabletop dice games like Pathfinder.
The Channel Divinity RPG dice set is the perfect set of dice to add to your collection whatever size it is.
10% of the time... it works every time