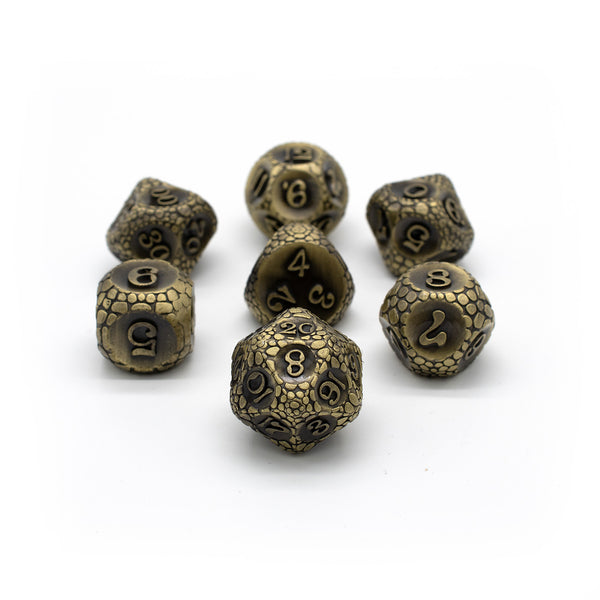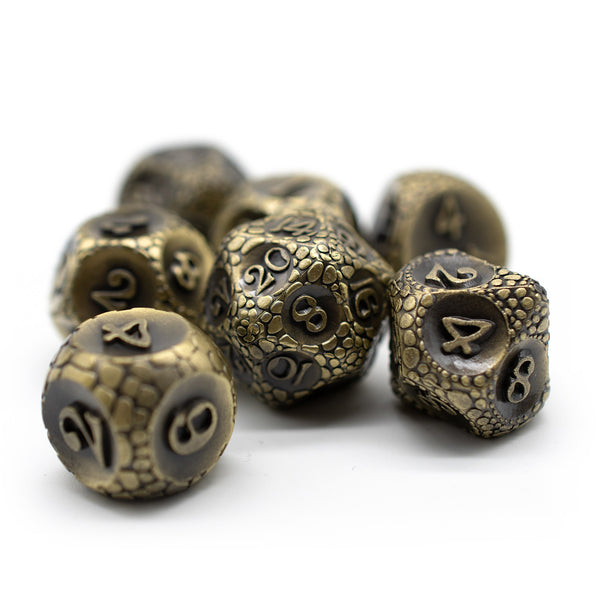 The Details
Dragon Scale is made from a solid metal. This variation has a gold colour.
Perfect for games like the tabletop RPG dungeons and dragons, this set contains seven pieces of 16mm dice with the following:
1 x D4
1 x D6
1 x D8
1 x D10(0-9)
1 x D10(00-90)
1 x D12
1 x D20
Made from metal, this set feels weighty and very satisfying to roll.