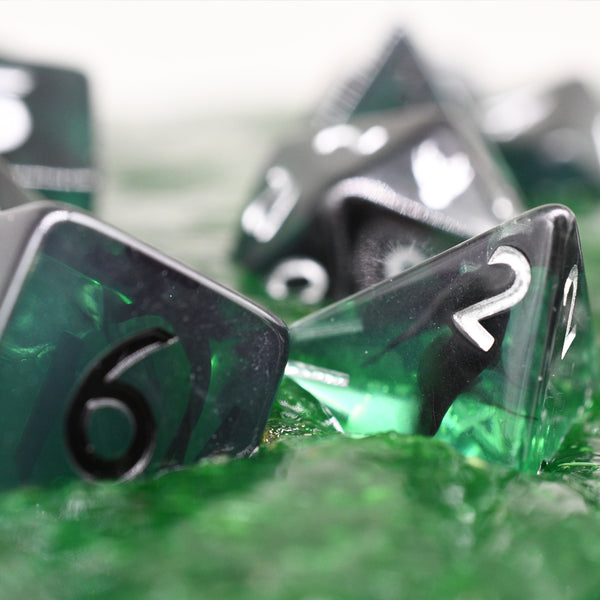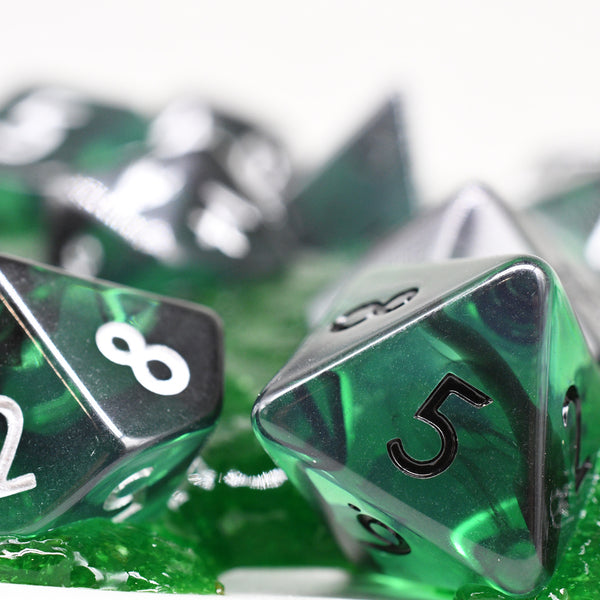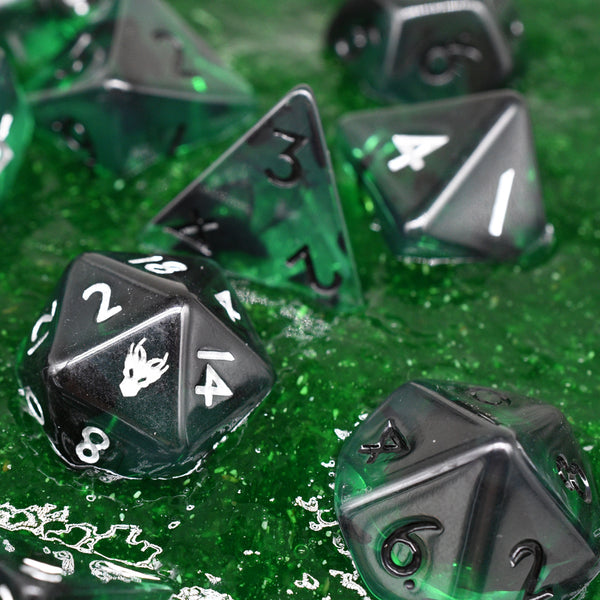 'Have you ever met a creature so wretched? It oozes green and black from pustules all over its writhing body. You can almost see right through it. What kind of perversion of nature would transform an Elf into this?'
An excerpt from the journal of our explorer.
---
The Details
As part of the R.E.D. Authentic's range, this collection was designed by the R.E.D team, using our mould featuring our dragon head on the D20 (representing the 20).
This polyhedral dice set is an 16mm seven piece dice set for dice games such as D&D and Pathfinder.
Each set contains 1 of the following:
D4
D6
D8
D10(0-9)
D10(00-90)
D12
D20