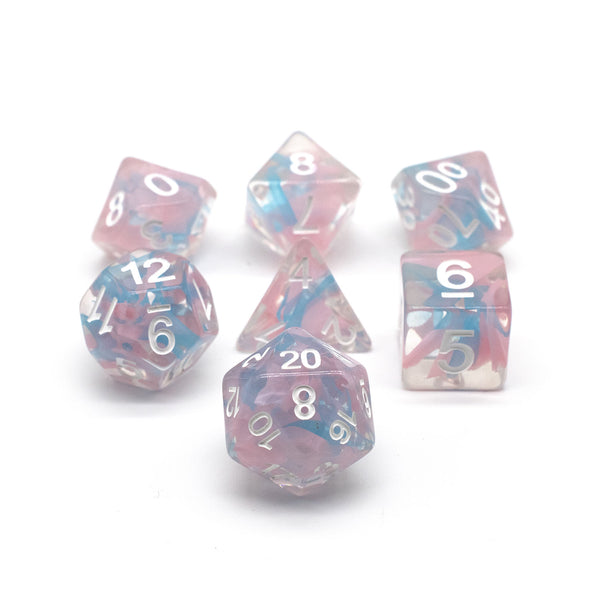 The Details
Set into clear transparent resin, two ribbons of coloured resin, blue and pink, its numbers inked with white.
A must have collection of dice for Dungeons and Dragons, Pathfinder, Starfinder and other tabletop RPG systems.
This 7 piece D&D dice set contains 1 of the following:
D4
D6
D8
D10(0-9)
D10(00-90)
D12
D20
Life Ribbon will fit well into your current collection of RPG dice or will make a great first set.