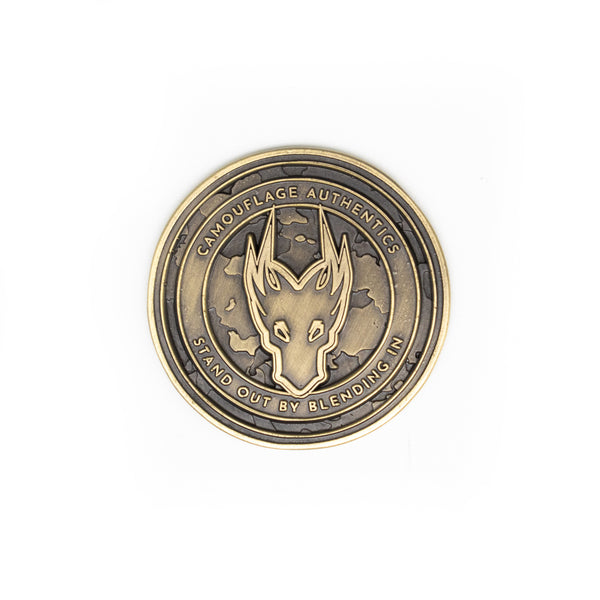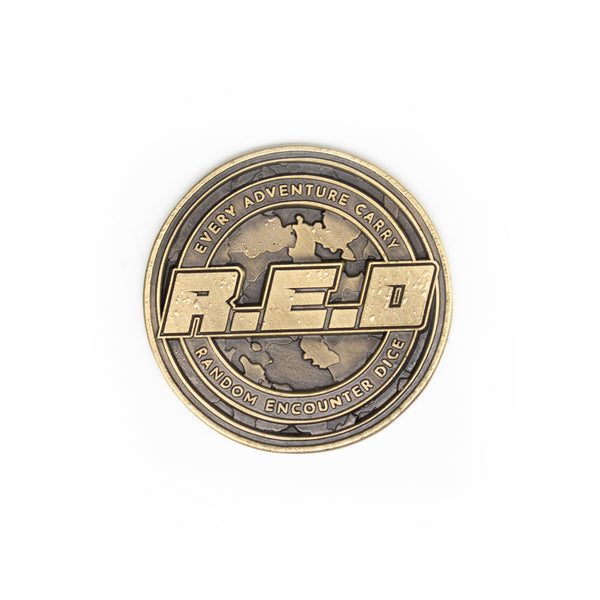 Trapped within the field of copper lies a dragon that desides the fates on a whim. 
---
The Details
As part of our Camo kickstarter campaign, Random Encounter Dice wanted to produce both something useful for your table, but also commemorative for the journey's that we embark on as Roleplayers. Something that we can take with us on every adventure.
The Camo Coin features our dragon head iconography on one side, representing heads, while the opposite features an adaptation of the R.E.D Authentics logo, representing tails.