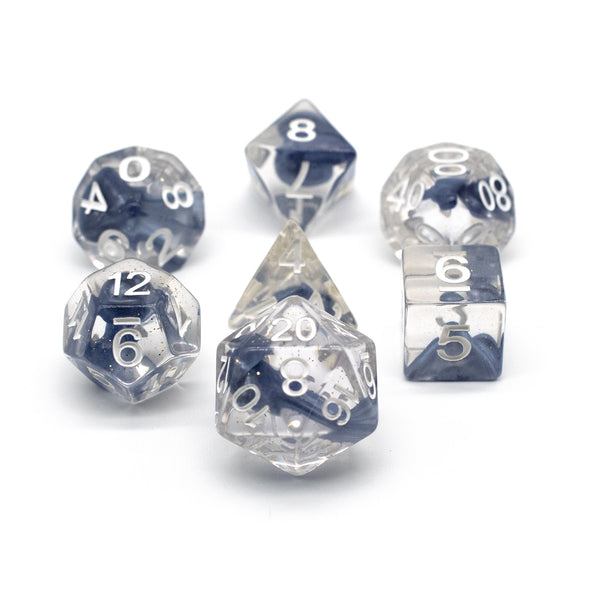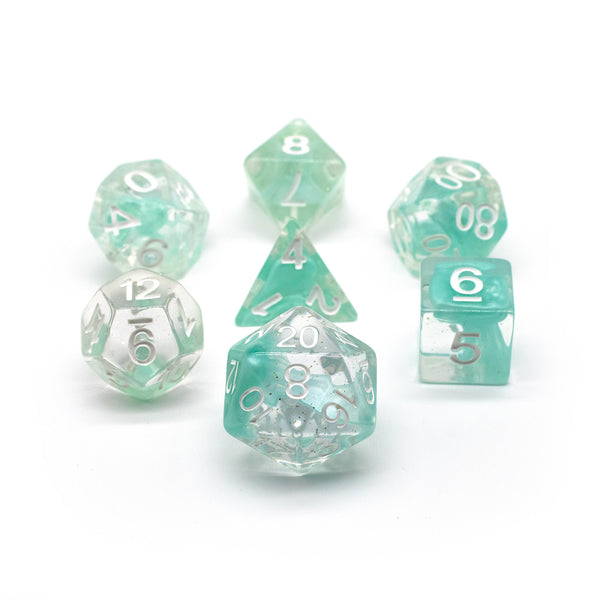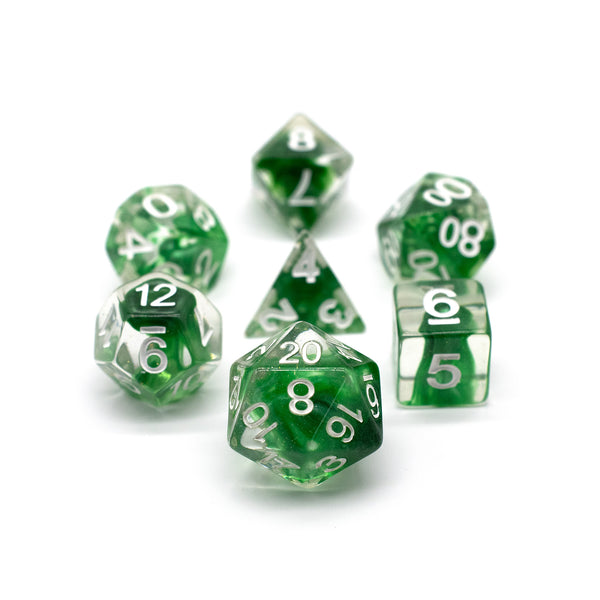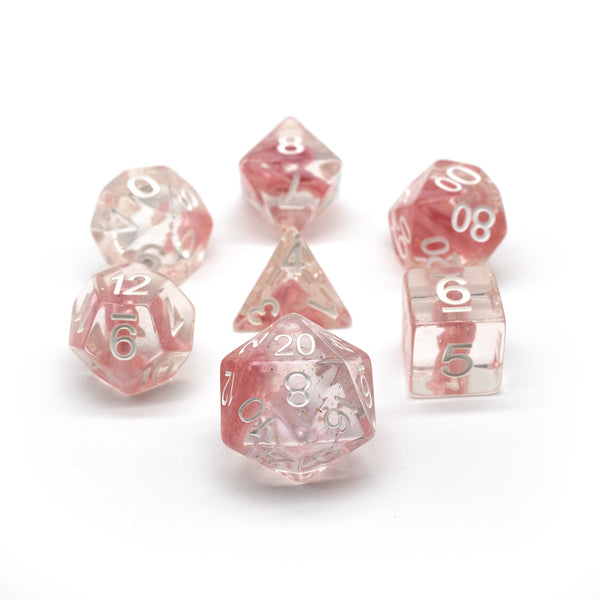 "Back up Boragar! Do you not see the liquid hot magma right in front of you?" the Ranger blurted to the Fire Genasi Barbarian. "You don't understand Roldfal, you think this magma is dangerous, but you're mistaken, I was born in it, molded by it. I didn't see grass until I was already a man, by then it was nothing to me but tepid." They call the barbarian 'Stumpy' these days.
---
The Details
Hidden beneath the earth lies a power that brings the most seasoned adventurer to their knees. A power wielded by Fire Giants. A power that can explode from the earth at any time, consuming all life in its fiery cleansing ritual.
Clear transparent resin, with wisps of pearlescent resin within, Magma also features an oversized D20, making it easier to read its numbers. Magma comes with your choice of green, black, pink or cyan wisps.
A must have collection of dice for Dungeons and Dragons, Pathfinder, Starfinder and other tabletop RPG systems.
Each set contains 1 of the following:
D4
D6
D8
D10(0-9)
D10(00-90)
D12
D20
Harness the power of magma for your next character, or suffer the fate of Stumpy!