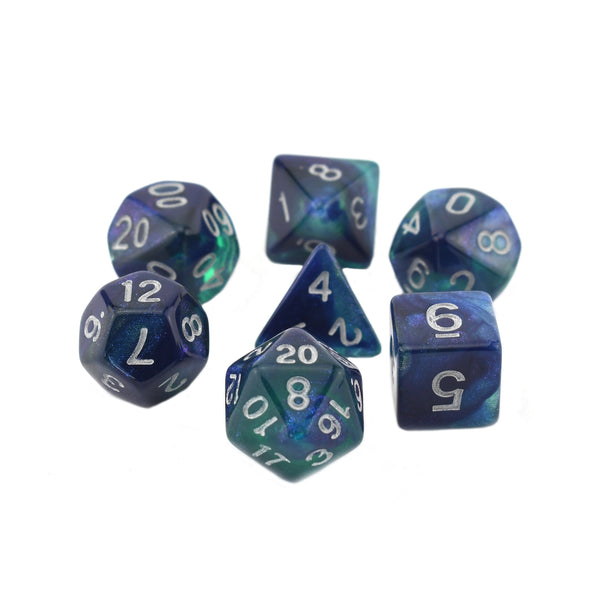 The Details
The outstanding Minor Illusion DnD dice set is a impressive pearlescent combination of green, purple and blue finished with silver numbers.

Minor Illusion is a 16mm 7 piece polyhedral dice set for RPG dice games like Dungeons and Dragons (D&D) and Pathfinder. Each set contains 1 of the following
D4
D6
D8
D10(0-9)
D10(00-90)
D12
D20
This 7 piece polyhedral dice set is a Dungeons and Dragons players dream and perfect for those just starting their d20 dice set addiction. Add these to your dice set selection.

The easiest way to hide yourself if you can break line of sight for a moment.