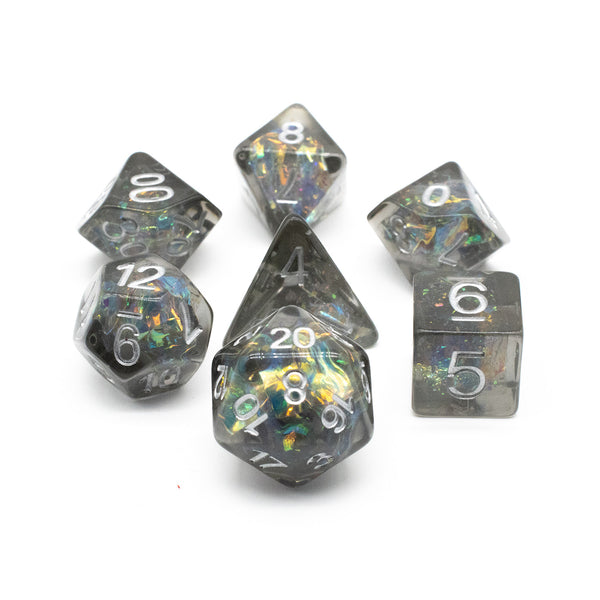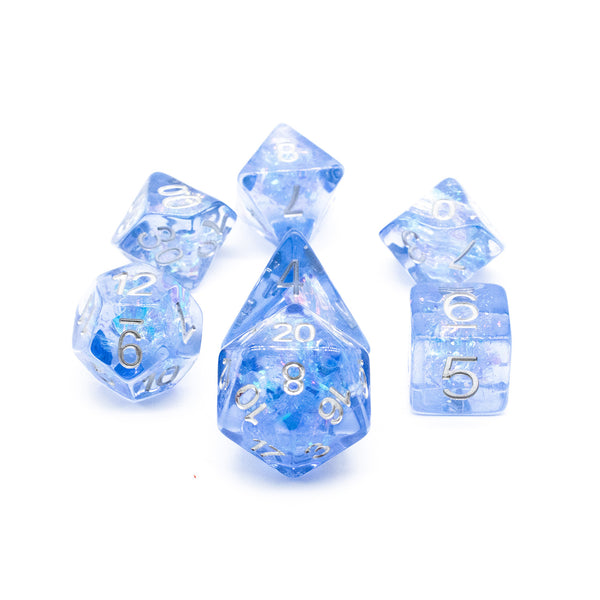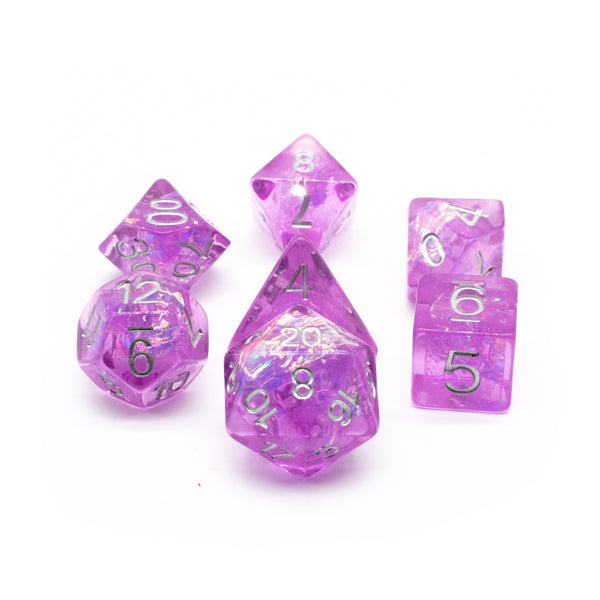 Having traveled the worlds of the multiverse, the hijacked illithid ship known as the Nautiloid, sailed the vastness of space with its misbegotten crew of experienced adventurers. Their destination… whatever lay beyond the multiverse nebula ahead.
---
The Details
The best character is one who has ambition. One who has desire. Perhaps one who wishes power. What greater ambition is there than taking control of the multiverse?
A combination of glitter and cellophane rainbow paper, Multiverse Nebula comes in your choice of pink, blue or black translucent resin.
Perfect for games like the tabletop RPG dungeons and dragons, this set contains seven pieces of 16mm dice.
Each set contains 1 of the following:
D4
D6
D8
D10(0-9)
D10(00-90)
D12
D20
Make an impact on the D&D multiverse with this set of whimsical dice.