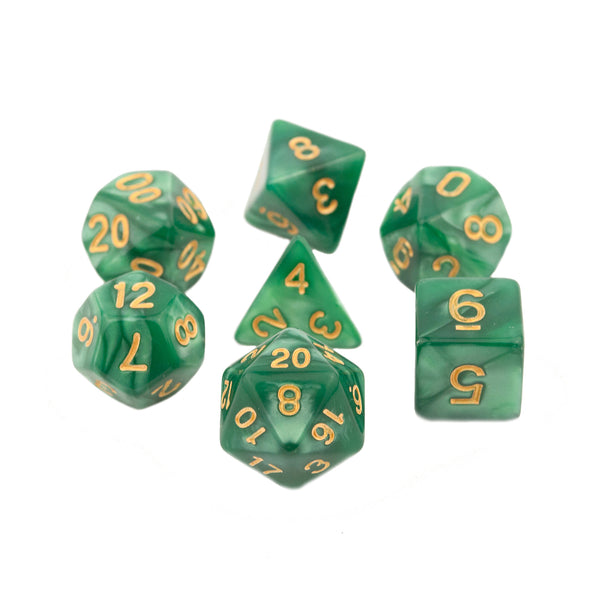 'Poison Spray' is a beautiful pearlescent emerald green RPG dice set with gold numbers.

This is a 16mm 7 piece polyhedral dice set contains 1 of the following: D4, D6, D8, D10(0-9), D10(00-90), D12, D20. 'Poison Spray' is a lightweight RPG dice set, made from resin it is perfect for transporting to table top dice games.
The 'Poison Spray' polyhedral dice set is a D&D dice collectors dream as it goes with every colour RPG dice set.