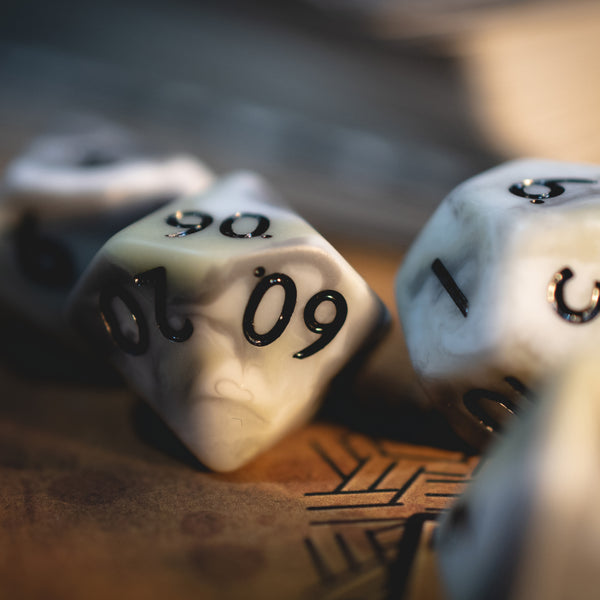 The Details
Coloured after camo's of the snow. With this softest touch, the snow camo dice combine a stark white, light grey, dark grey and a light green together,  providing a hint of snow covered wilderness.
As part of the R.E.D. Authentic's range, this collection was designed by the R.E.D team, using our mould featuring our dragon head on the D20 (representing the 20).
We're very proud to be presenting our Kickstarted collection of R.E.D Authentics.