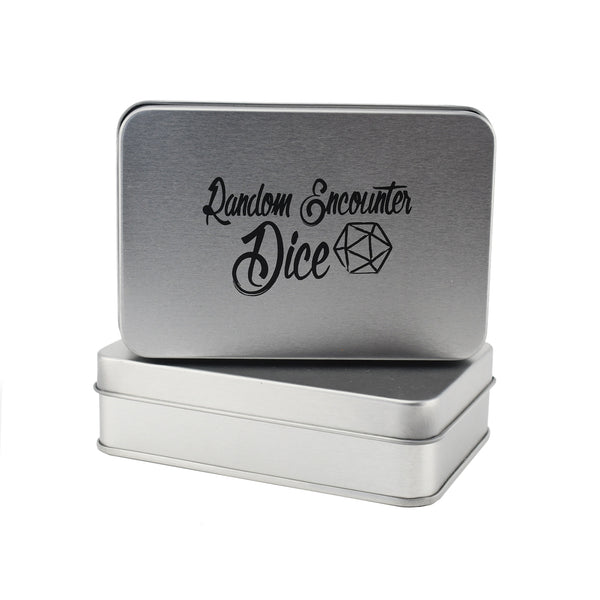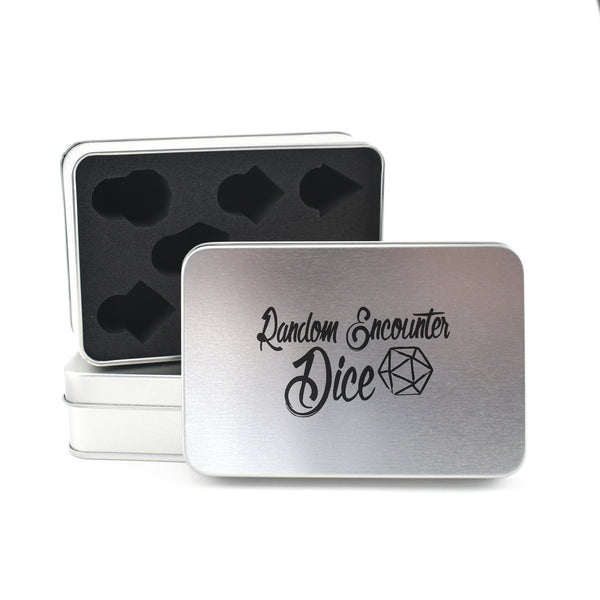 The Details
You've encountered a Random Encounter accessory. This tin dice box contains storage space for one set of a 7 peice dice set. 
Be sure to carry the heart of your dice collection within this box, as it shall protect them from the cheese dust gruby fingers of the other players at your table.

Disclaimer: We take no responsibility for other cheese dust fingered players from actually getting their gruby hands on your prized dice. Before you get upset, it's a very real possibility that the cheese dust came from your hands.