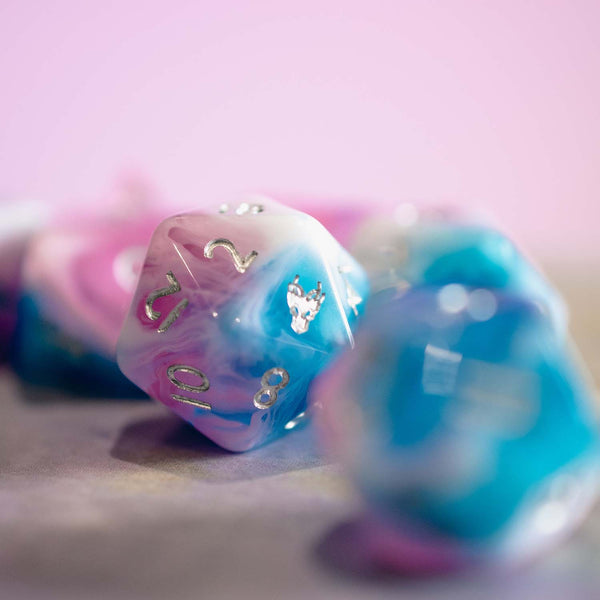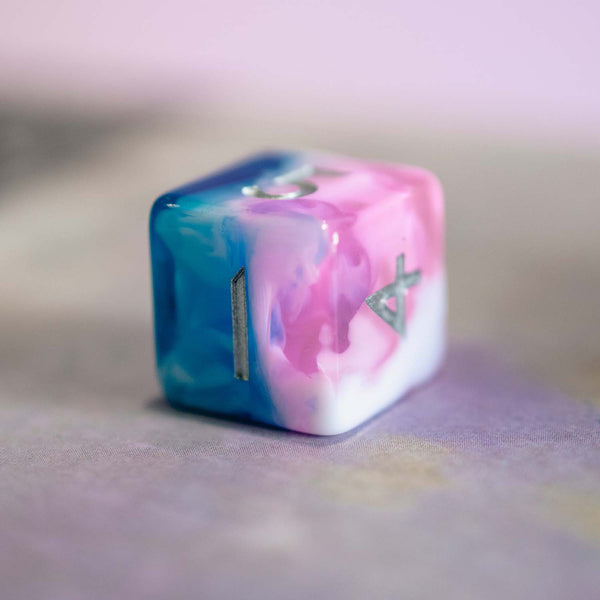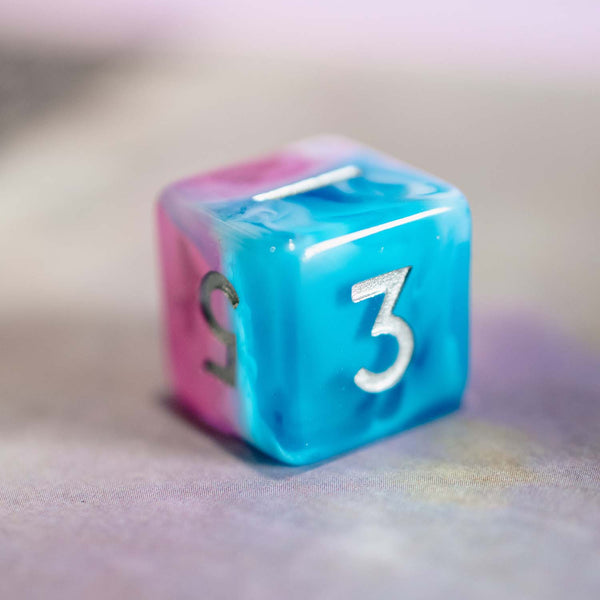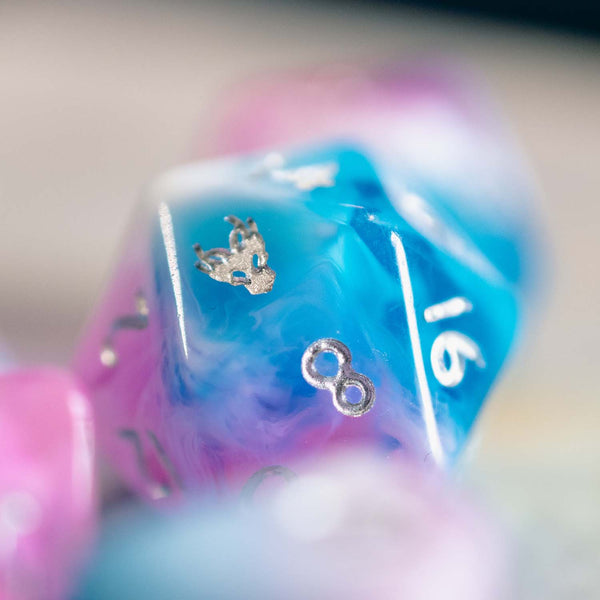 The sun sets on the day of adventuring revealing the Twilight Sky, bringing promise of excitement with the new dawn.
---
The Details
Inspired by a wynthwave sunset sky, twilight sky is the most unqiue new design we created for our limited edition sets, something we have not seen from any other dice retailer previously. Twilight Sky is a limited edition set with only 500 made.
A transparent pink and blue infused with a cloud of white, Twilight Sky comes in a choice of gold or silver ink.
As part of the R.E.D. Authentic's range, this collection was designed by the R.E.D team, using our mould featuring our dragon head on the D20 (representing the 20).
This polyhedral dice set is an 16mm seven piece dice set for dice games such as D&D and Pathfinder.
Each set contains 1 of the following:
D4
D6
D8
D10(0-9)
D10(00-90)
D12
D20
We're very proud to be presenting our second collection of R.E.D Authentics.